Hi,
for me it works all fine: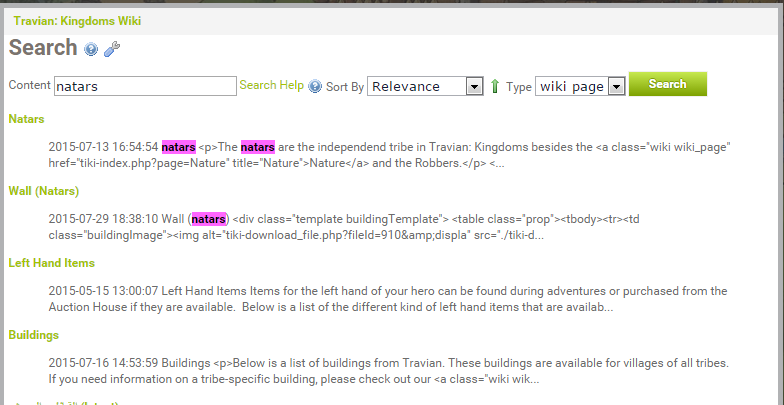 Did you maybe search for natars before and it was loaded from your cache? Because I set the search to using in titles first and then in page content, so it should be impossible to get the result you posted above now.
Please try clearing your cache and use the search again.
regards,
Fisaga